Part of the magic of Halloween is the fun that comes with baking Halloween inspired goodies, eating yummy candy, and dressing up in costumes.
Halloween is the Time to Dress Up and Do Crazy Makeup
We nostalgically look back and miss the much simpler times in our lives when we were kids and could really enjoy the excitement of Halloween.  We remember going door to door and trick-or-treating or visiting haunted houses for that special night of fright.  That time of being a child might be gone, but it doesn't mean the time of enjoying Halloween is over.  We say you're never too old to dress up for Halloween or go trick-or-treating!
Nichole is working Saturday and won't be getting too dressed up.  But the great thing about Halloween, even while working, is that you can enjoy it even if you can't dress up.  Nichole is taking this opportunity to wear a cute outfit and deck out her makeup instead.  
Yvonne's going to spend Halloween with her son, Simon, who is going to dress up as Harry Potter for his school party and Halloween.
Simon is wearing the following items for his costume: 

Child Harry Potter Deluxe Costume Medium

Rubies Harry Potter Eyeglasses Costume Accessory

Harry Potter Gryffindor Tie Costume Accessory
And to draw on the lightning bolt scar, Nichole used Tarte's Amazonian clay waterproof brow mousse – rich brown
Halloween Treats to Eat
Nichole's favorite Halloween candy is Reese's pumpkins.  And although the recipe is the same for the pumpkins and the peanut butter cups, Nichole just thinks they taste better when they're shaped like pumpkins. 😉
Pumpkins aren't just found in fields. You can now get them in small packages. Reese's… [More]
Price: $1.99
Simon's going to get in the Harry Potter spirit with a bag full of Bertie Bott's Every Flavour Beans.  Just watch out for those Troll Boggie beans!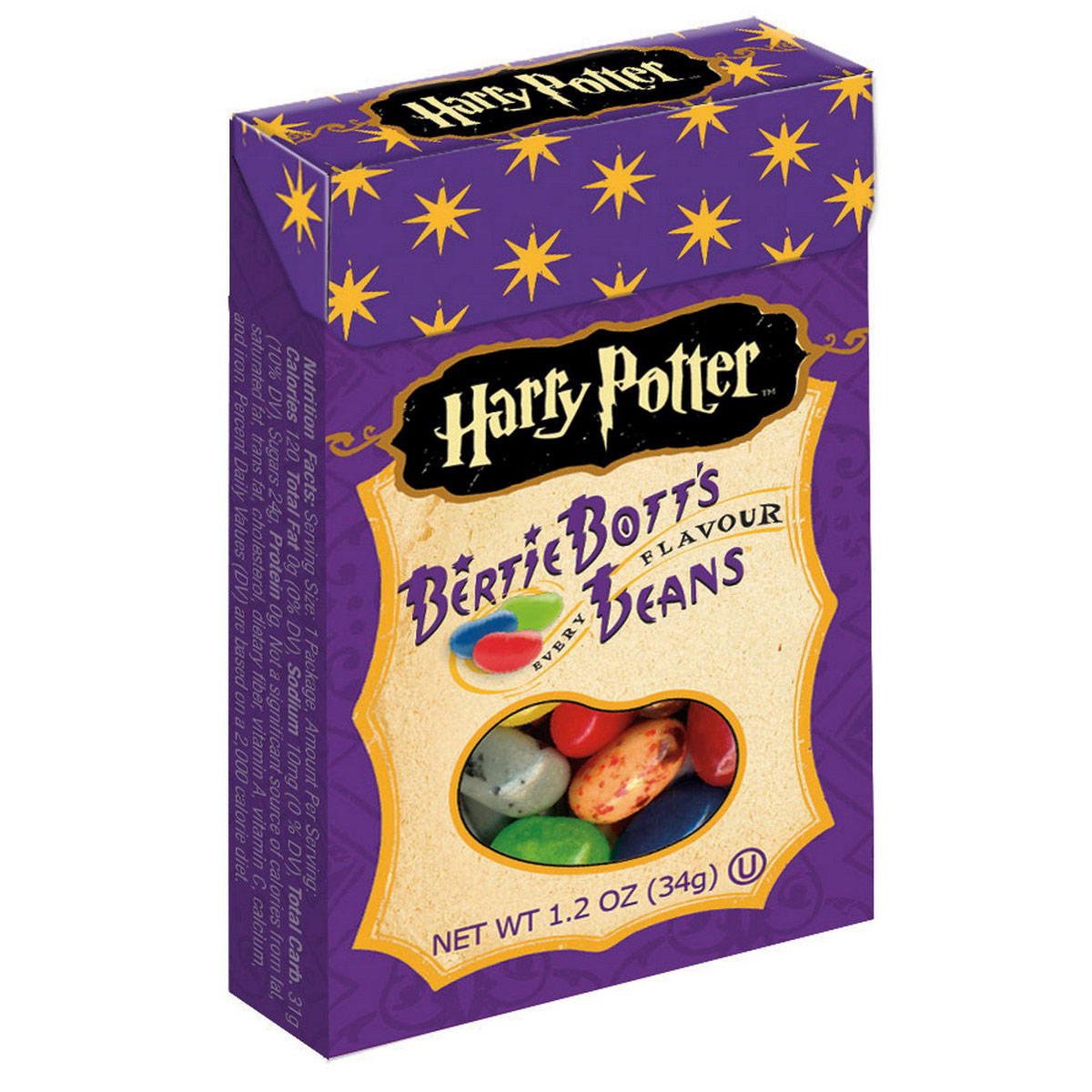 Harry Potter™ Bertie Bott's Every Fl…
Harry Potter's favorite candy has returned! Get a box of tasty jelly beans blended with… [More]
Price: $2.25
But what's Halloween without baking some yummy cupcakes.  We've been seeing these brainy cupcakes on Pinterest for weeks and discovered this easy to use kit at It's Sugar.  It looks like fun, specially for the kids and would make a great display at any Halloween party!
What do zombies eat? Brains. What should you serve your Halloween party guests? Cupcake… [More]
Price: $8.99
Hope you all have a fun and safe Halloween!  We'd love to hear your costume ideas!  Share your costumes with us in the comments.  
And don't forget to carve a pumpkin for Halloween!  That's one of our favorite activities, specially if there are kids in the family.  Simon and Nichole love gutting the pumpkin of all the gross seeds!  Follow us on Instagram to see our family's pumpkin carvings.  Simon got a big pumpkin to carve and Nichole carved a small pumpkin.  
Happy Halloween!