Essence, Serum, and Eye Cream
Once my skin is cleansed, I prepare my skin for… bed time!  At night I use an essence, serum and moisturizer.  I use more products at night because they have more time to sink into my skin.  I go from essence to moisturizer, in that order, because skincare should be applied from thinnest to thickest.  The moisturizer is the last step because it seals in the moisture.
Essence-
So what is an essence?
An essence is a liquid that will help the serum and moisturizer be more effective.  The essence is a thin liquid (sometimes called a water or water essence) that has active ingredients, which can enhance the benefits of your serum and allow the moisturizer to absorb into your skin.
I use this Essence- AmorePacific Vintage Single Extract Essence 120ml / 4.05 fl. oz.
 – $145.00

This essence is pricey but well worth it.  This bottle is HUGE and will last a long time.  I've seen a huge change in my skin since I started using this.  I just pour a little into my hands and then pat it into the skin.  Here's a tip, pat any leftover essence into the back of your hands because your hands need some love too.  It leaves my skin feeling plump and juicy.  Yes, juicy.  Full of antioxidants, this essence can promote skin elasticity and anti-aging!
(Try the Fresh Black Tea Kombucha Facial Treatment Essence, Size 5 oz
$68 for a less expensive option.)
The Fresh Essence also feels very good on my skin, doesn't break me out, and leaves my skin feeling plump and juicy.  This essence also has anti-aging properties and can help minimize the sign of fine lines and pores.
Serum-
Your serum is a slightly thicker liquid that you can use to target you biggest skin concerns.   I need a serum that's going to minimize any uneven skin tone (specially the unevenness caused by any acne).  Serums, good serums, do not come cheap in my experience.  But a little goes a long way and the effects of the serum are really incredible.
Here are my favorite Serums:
 TATCHA Deep Brightening Serum
The full sized is $185 (OUCH!)  (I get the travel sized because a little goes a long way and it's only $39.  Also, look for a this product in one of the value sets).  Try a free sample at Sephora and prepare to be blown away by the gentle yet powerful effects of this serum.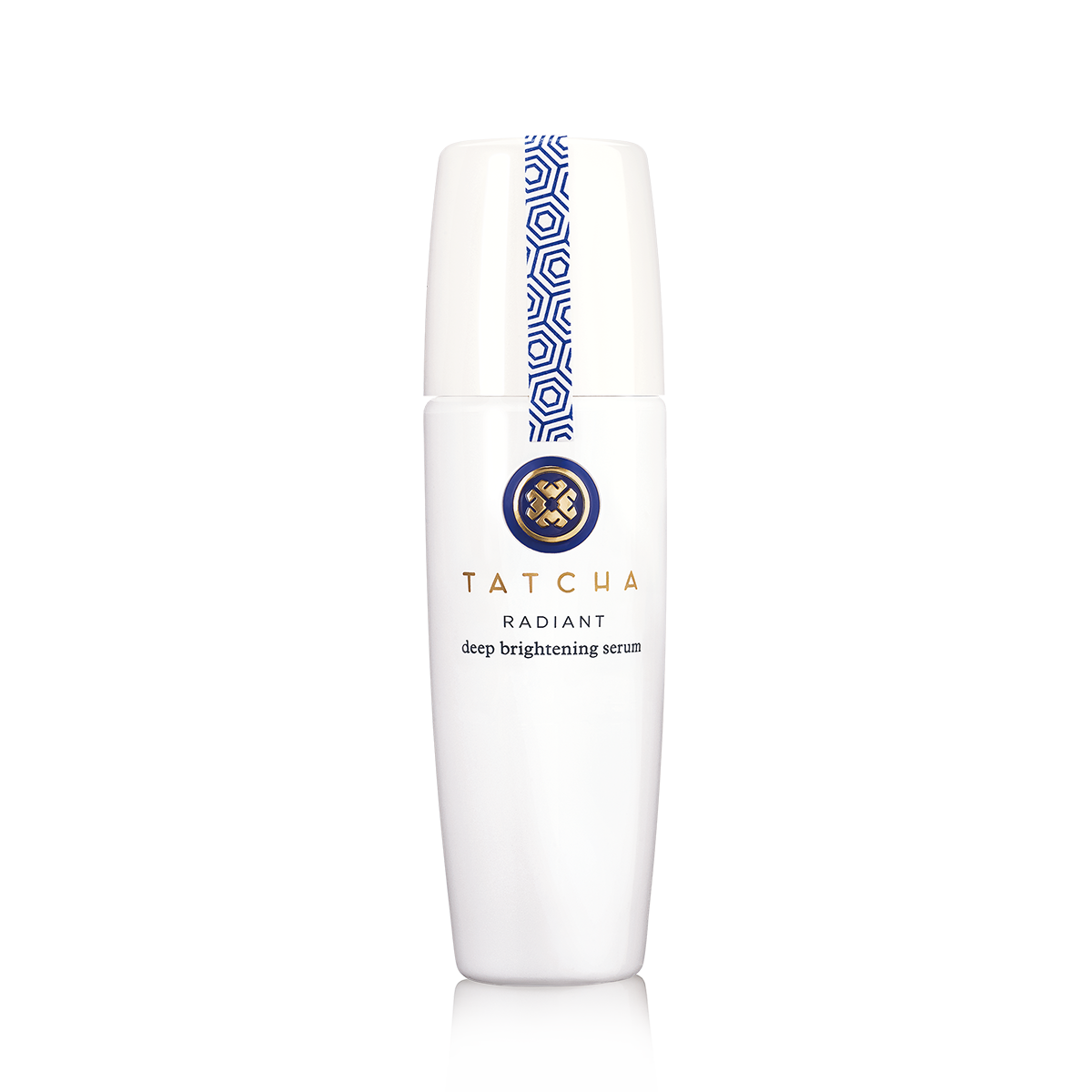 This serum really helps reduce redness and any discoloration from acne.  It also is a great product to get rid of any dullness you see in your skin.  Wait for a big sale and splurge on the full-sized product.
For an alternative 
serum that's slightly less expensive than the Tatcha serum, try the Drunk Elephant C-Firma Day Serum ($80.00 but a little goes a long way and even using it every day I haven't run out in over 6 months).  I find it really helps heal the skin.  It definitely minimizes the signs of acne scarring for me and evens out my skin tone.  This serum is like getting a big dose of vitamin C.
Eye Cream-
Next, I have to moisturize my eyes.
I used to get styes and bumps in my eyelid and nobody could tell me why.  I went to three different eye doctors and they all kept saying oh this is just something that happens.  Then one day I realized, a bump in my eyelid is nothing more than trapped oil, same as the cystic acne on my skin.  Then it dawned on me that if my skin is overproducing oil, wouldn't it help if i moisturized my eyelids as well?  Since I started moisturizing my eyes, I haven't gotten a single bump or stye.  (FULL DISCLAIMER: I am not a doctor, no medical training, seek medical attention if you have anything wrong with your eyes or skin or anything else, don't take my word for it).
I use at least one of these products on a daily basis:
It Cosmetics Bye Bye Under Eye Eye Cream- $48.00
I use this eye cream all over the eyelid, top lid and bottom lid.  It leaves my eye feeling nice and hydrated.  It sets the stage for my eye makeup application because I don't typically use an eyeshadow primer.  I don't really have a problem with puffiness or dark circles, but on the rare occasion that it does happen, this is my go to product.
Drunk Elephant Sheba Complex Eye Serum- $60.00 
This product is a serum, but I use it more like a moisturizer.  This is worth every single penny.  I use it morning and night all over my eyelid, orbital bone, and lower lid.  It absorbs into the skin so fast and easily.  It leaves my eyes feeling soft and moisturized and I haven't had any problems with styes or bumps or eye irritations or anything since I started using it.  This is my holy grail.
Drunk Elephant C-Tango Multivitamin Eye Cream- $64.00
I use this eye cream in the morning and focus it in my under eye area only, around the orbital bone.  It's a great brightener!  It really leaves me looking awake.  It feels zingy to me, similar to the C-Firma serum that I use all over my face or the Origins Ginzing(TM) Refreshing Eye Cream To Brighten & Depuff
.
Saturday Skin Wide Awake Brightening Eye Cream-
(travel-sized pictured- I got it in the No Bad Days set- $39.00 plus you get a travel sized Rub a Dub peel gel, Daily Dew hydrating essence mist, and Featherweight daily moisturizing cream)
Full Sized- Saturday Skin Wide Awake Brightening Eye Cream -$46.00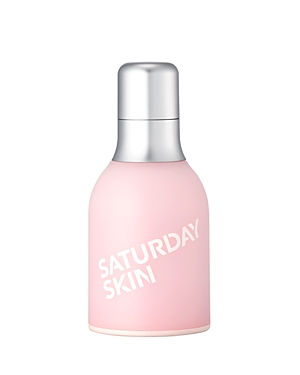 I normally use this eye cream in the morning.  I haven't been using the Saturday Skin Wide Awake eye cream for long, but I find it is very hydrating and it sinks into my skin really easily.  I have not used this one on the eyelid yet.  I've been focusing it in the under eye area.
So, that's my skincare routine from Essence to Eye Cream.  Stay tuned for part three of my skincare routine- Facial Oils and Balms!
Let me know in the comments: Do you use an essence or serum?
#pinksocietylife #webelieveinpink
(Fine Print: This post is not sponsored.  All products photographed and discussed were purchased by me and used by me.  All opinions are my own.  Some links are affiliate links.  You can use them if you want to support our blog, but it's totally ok if you don't.  The majority of these products can be found at Sephora, Ulta, or your favorite department store.)